Media and Offers
We are really looking forward to bringing 2 BIG DEVELOPMENTS in the New Year.
 First up, Mind In Sport will be launching our fresh looking school based programmes in 2016 in time for the new academic year.

Next up; we will also welcoming our sister company to the world - more news to follow very shortly!!
Check out our latest blog. 'Retiring from sport, finding yourself when others won't let you.' https://mindinsportlimited.wordpress.com/…/retiring-from-s…/
Partnership with Female Coaching Network
Please see our link up with The Female Coaching Network and selection of some of our most recent blogs here at http://www.femalecoachingnetwork.com/#!cara-moseley/c1we8 #health #psychology #coaching 
On SALE : STAFF TRAINING PACKAGE
We are now selling a Corporate Training Package for staff - this is ideal for;
Corporate Businesses, Training Providers, Educational Settings, Charities.
From acessing and completing our staff training package you can expect;
Greater self-awareness

Increased reflective and evaluation skills

Improved knowledge on specific areas required to work with young people

Practical knowledge of how to manage and work effectively with young people

Improved staff performance

Improved management of young people related issues

Greater equipped staff
The Package includes the following topics;
Mental health awareness

Effective communication

Managing addictions

Positive and Negative Coping

Stress management

Keeping ourselves safe

These are by no means prescriptive and topic areas can be discussed in advance for tailoring.
We are very excited to launch this product, all of our trainings have been evidenced, monitored and will be designed specifically for you. Delievered by an experienced professional at a very low cost!
CONTACT US FOR DETAILS! [email protected]
MindInSportLimited1 YouTube Page
Information, advice and topic support can be viewed in a series of short clips on our YouTube page. Check out MindInSportLimited1 on YouTube to check out our vidoes - http://www.youtube.com/user/MindInSportLimited1
We have Videos explaining;
We will have more short videos to follow, please contact us via any of the methods if you require further information or wish to hear about a certain topic.
Gareth Allen and Jack Bradford, International Wales Snooker Players
CARA MOSELEY AT THE MONDAY NIGHT SPORTS SHOW 26/11/12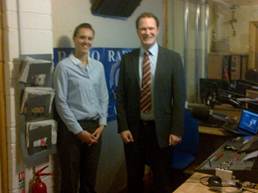 Skip in to around 7.30mins to listen to our interview 
CLICK HERE TO LISTEN TO THE RADIO INTERVIEW.
Cara Moseley at Radio Cardiff 15/02/13